Exclusive Property Marketing
Program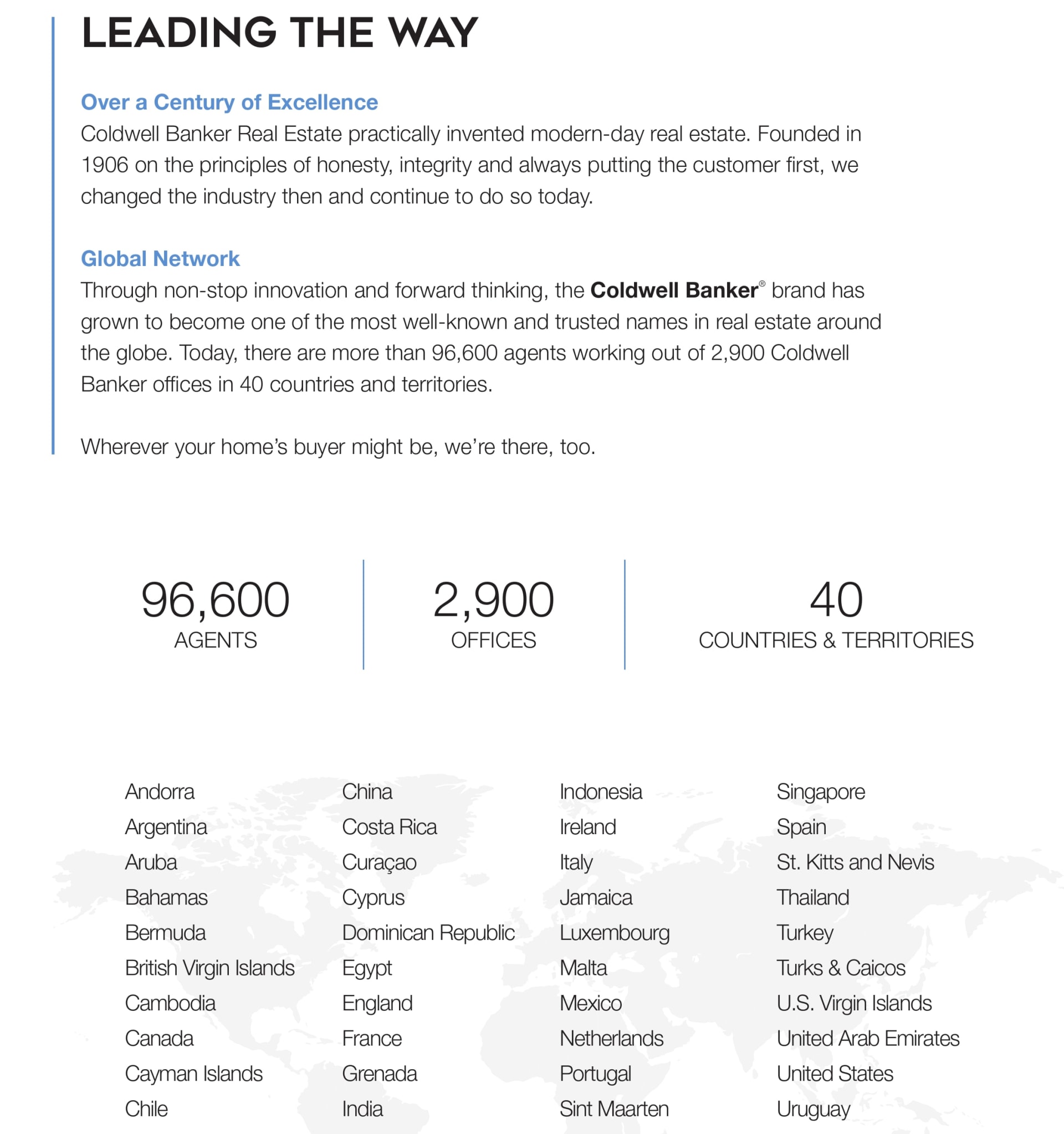 #1 Again and Again and Again
Coldwell Banker® is an industry leader in nearly every aspect.
#1 Brokerage Nationwide
#1 Real Estate Brand Online
#1 in $1 Million+ Sales Nationwide
Online Impact
Homebuyers are online and one real estate brand gets more of their attention than any other. Our comprehensive internet marketing strategy puts your home in front of potential buyers locally, nationally, and all around the world.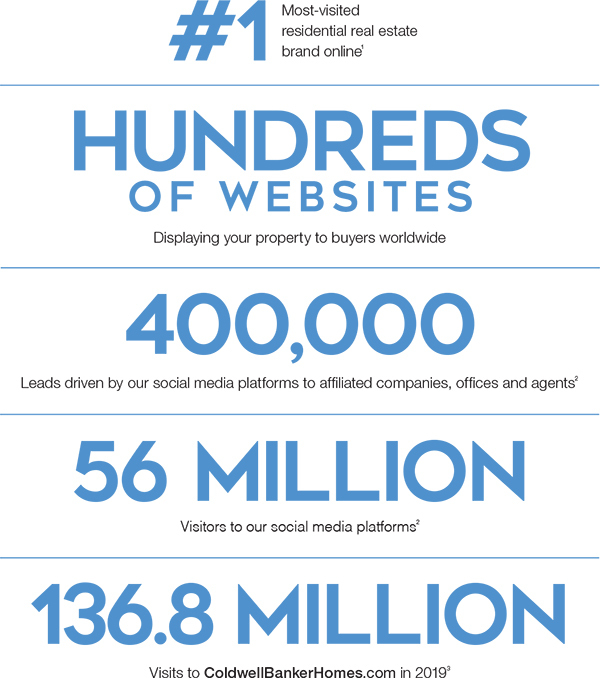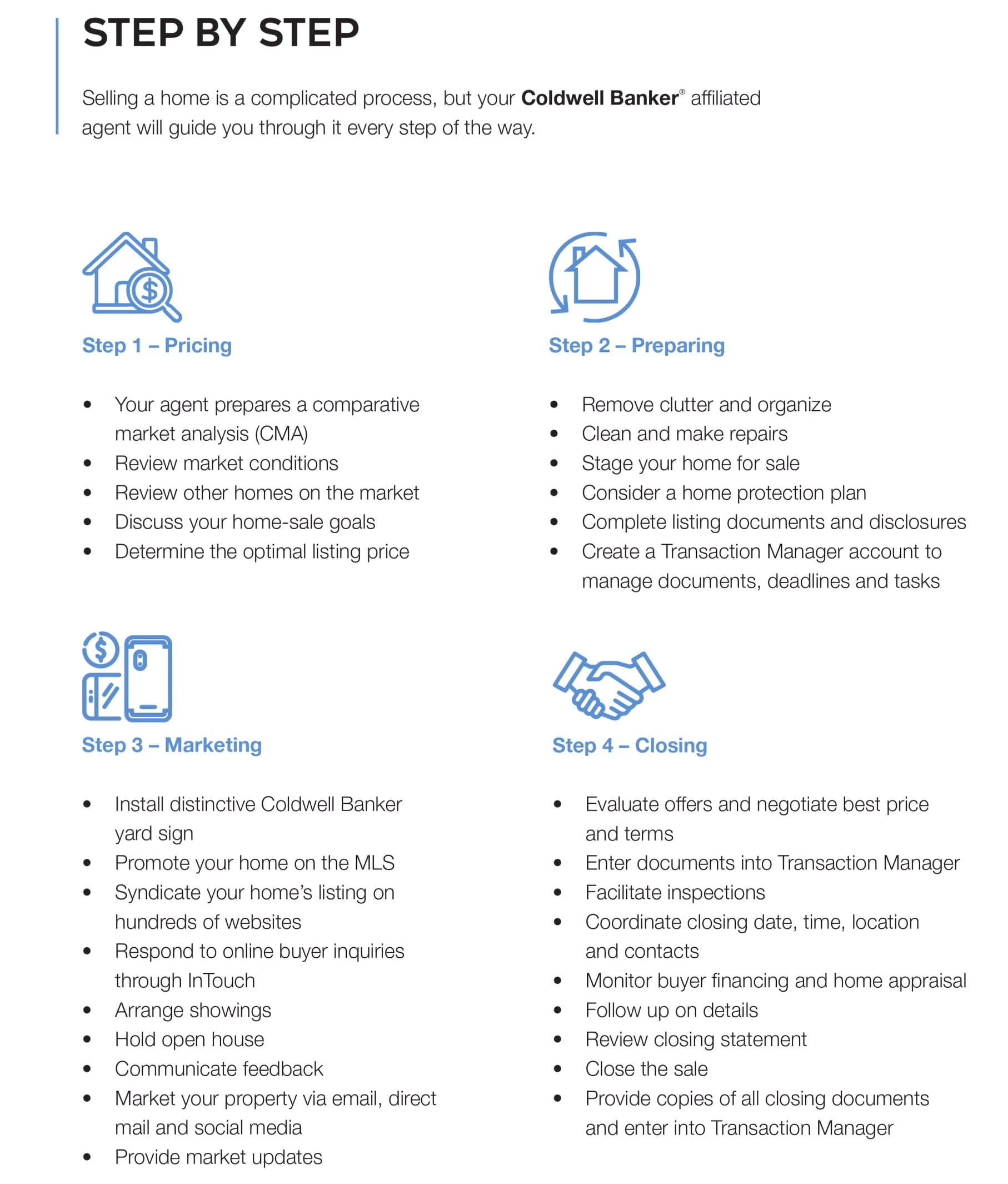 Exclusive Property Marketing
In today's competitive real estate market, the key to success is differentiation — doing common things in an uncommon way. In fact, differentiation from the competition has become the cornerstone of service to my valued clients.
I am proud to deliver exceptional property marketing that is designed to attract attention, showcase your property's distinctive qualities, and help your home sell quickly and for the best price. From professional photography to a single-property website, brochure, direct mail, and TV promotion, I ensure that your property is uniquely positioned to sell.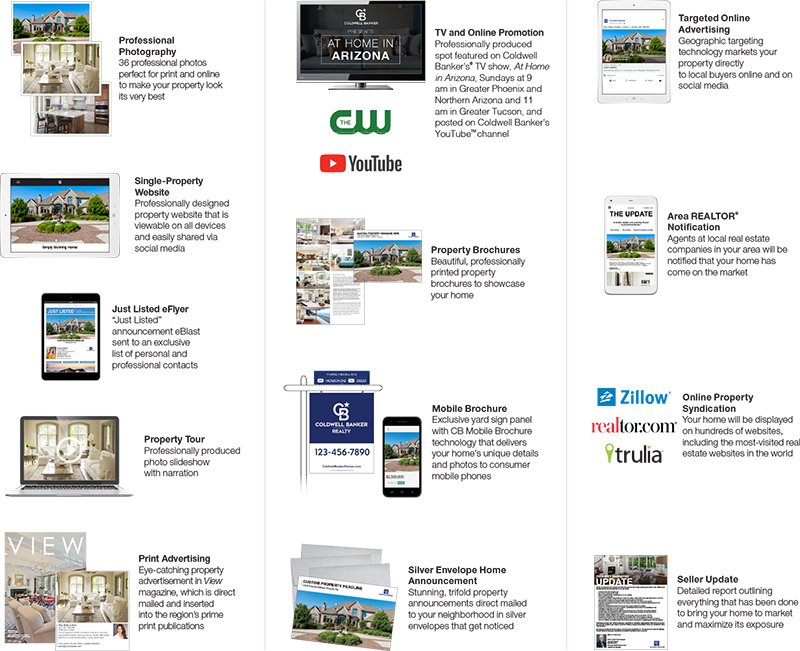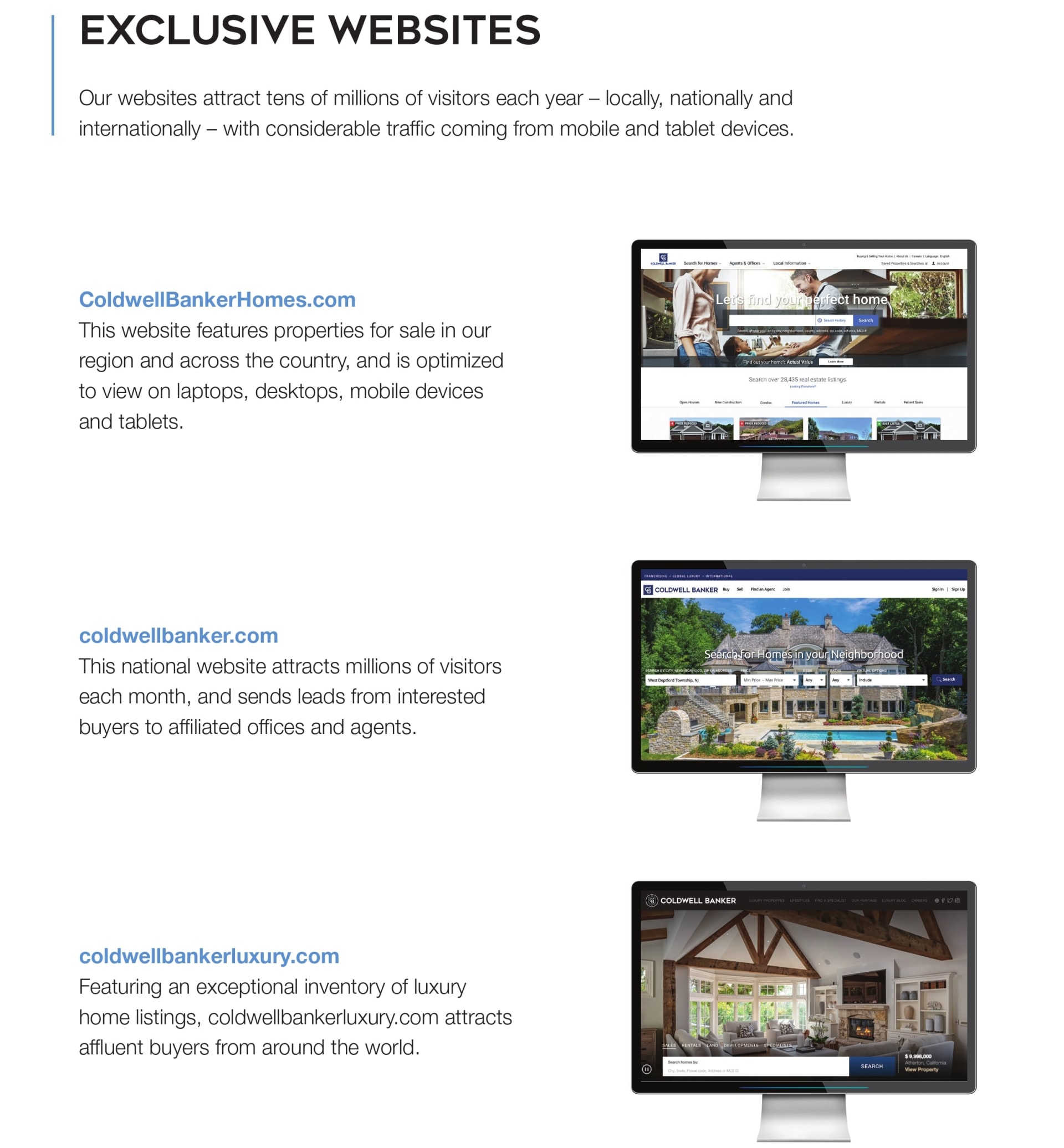 View Magazine
I have the ability to showcase properties at a vast regional level through View, a magazine exclusive to Coldwell Banker® in Arizona, Chicago, Connecticut, Florida, New Jersey, New York, Southern California, and Utah. The visually engaging, full-color magazine is distributed to consumers through direct mail each month, reaching hundreds of thousands of potential buyers in targeted ZIP codes throughout the region.
Additionally, homes advertised in
View
are featured on
CBView.com
, the online companion to View magazine.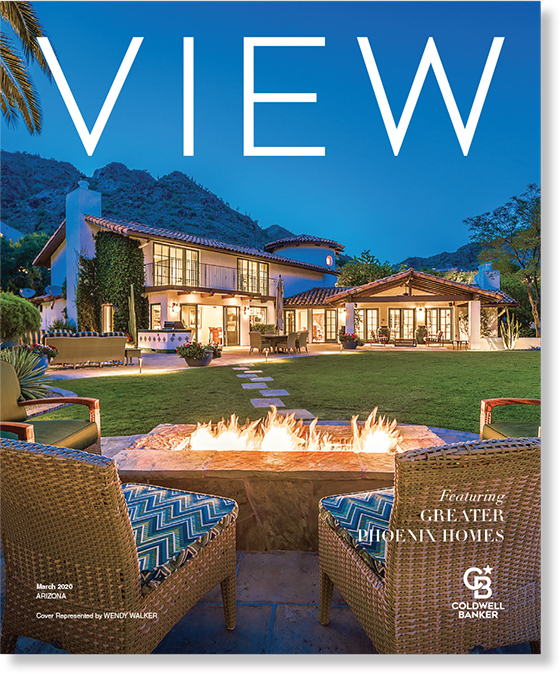 Selling Your Property, Virtually
I deliver exceptional marketing programs that drive results, even in challenging times. my exclusive property marketing program enables me to reach potential buyers quickly to get the news out when a new property hits the market ranging from a virtual property tour video and dedicated property website to online advertising, customized email distribution, social media posts, mailed property announcements and a digital area REALTOR® notification.
Service Excellence in a "Virtual" World
I have the technology and resources necessary to serve all your real estate needs in today's market and circumstances.
– I'll market your property to buyers across the country and even internationally with my comprehensive online marketing strategy, which includes displaying your home with a detailed description and multiple property photos on the most-visited real estate websites.
– When a buyer sees your listing online and requests a showing or additional information, I will receive an alert so they can respond immediately.
– I can show your property virtually using video and apps to keep both you and buyers safe, while still showcasing your home's unique features.
– I will provide you with a detailed report showing your home's value as well as comparable homes that have sold nearby.
– If you want to learn more about how real estate is doing in your area, I will send you a weekly Market Report detailing activity to keep you fully informed.
– Our mortgage partner, Guaranteed Rate Affinity, offers a suite of digital tools that allow buyers to get pre-approved online or by phone, and to complete and sign mortgage documents digitally.
– The HomeBase transaction management system gives you a secure place to track the progress of your sale and access documents throughout the process, and long after the closing.
CBx Buyer Profile
For your home's marketing to be effective, it needs to reach the right audience. That's where CBx comes in. An innovative tool developed exclusively for the Coldwell Banker® network, CBx uses big data to analyze your market, your neighborhood, and more – then presents a profile of the most likely buyer for your home.
CBx Data Includes:
Median age
Average education level
Homes with children
Average family size
Median commute time
Average household income
Median mortgage debt
Increase in residents' income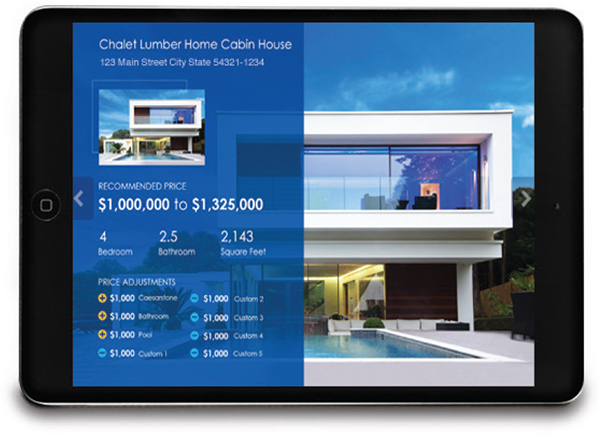 Start to Finish
I am your partner in all aspects of the home-sale process. My industry affiliations ensure you receive complete assistance from beginning to end, giving you one-stop-shop convenience.
Guaranteed Rate Affinity provides mortgages across the country and features incredibly low rates, fantastic customer service, and a fast, simple process.
An American Home Shield home warranty provides that extra measure of security that makes buyers feel more secure and confident in the purchase of your home.
Equity Title Company (Phoenix) and Catalina Title (Tucson) can research and resolve any issues before the closing to help ensure your transaction closes smoothly and on time.
Insurance Services
Castle Edge Insurance Agency offers competitive rates on homeowners, condominiums, renters, automobiles, second homes, vacant homes, and umbrella coverage.
My unique concierge offerings can provide assistance before, during, and after the sale of your home — from moving to home repairs, maintenance and renovation.
Highly skilled Coldwell Banker Commercial agents offer a full spectrum of office, industrial, retail, multi-family, and hospitality services.